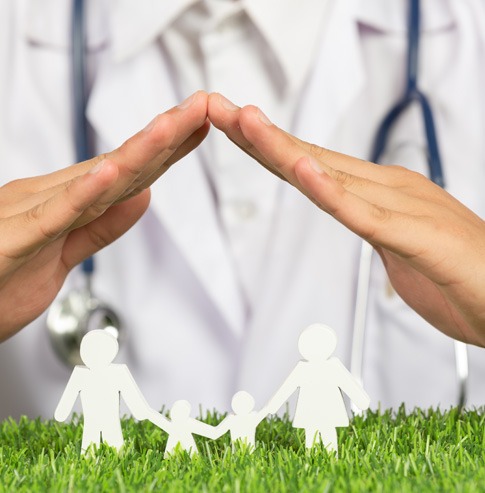 About Livonta Home Care
With the advent of new technology, the healthcare industry is evolving day by day. Healthcare at home has become quintessential in India these days. Because of changing lifestyles, changing family structure,s and changing scenarios, many people are opting for healthcare home facilities. We at Livonta Home Health Care totally understands your requirement and needs. And that's why we offer the top quality home care services in Ahmedabad at an affordable price without compromising the quality of the treatment.
We have a team of highly skilful and professional doctors, nurses, attendants, and physiotherapists who embrace the patients with the best quality of services so that they can combat the diseases and can lead a healthy lifestyle. We also offer our trained and personal expertise to corporates and industries for managing their employees' health.
Livonta Home Care is founded and run by a team of experts who are having a plethora of experiences in the field of healthcare and medical services. Founded in Ahmedabad, we are now trying to expand our services all over Gujarat.
Till now, we have served a chunk of patients and helped them to resume their normal activities after the treatment and counseling. We always abide by the strong protocols of government to deliver high-quality services in an unswerving way.
Our Services
Our services are suitable and reasonable for all who are looking for the best home health care services in Ahmedabad for their illnesses and diseases.
Home Care Service for Whom?
Our products and services are suitable and reasonable for all who are looking for the best home care treatment for their illnesses and diseases.
Covid Patient

Diabetic Patient

Senior Citizens

New Moms

Newborn Baby

People with Disability

People Who Need Counseling

An Overweight Man/Woman/Child

People Who Need Physiotherapy
Our Team
We have a highly proficient and skilful team who is always ready to combat diseases passionately. Every team member has plenty of experience in the field of medical science & technology.



Mahendra Narwaria

Director of Livonta Home Care Pvt. Ltd.
Surgical Gastroenterologist, Bariatric & Robotic Surgeon




Sheetal Bharwad

Director of Livonta Home Care Pvt. Ltd.




Jo Thanki

Advisory Person at Livonta Home Care Pvt. Ltd.




Dr. Shilpa Narwaria

MBBS Tele Medicine Consultant
Why us?
Our unparalleled services and highly competent staff make us different from others. We follow all international protocols to treat our patients. Our doctors and other healthcare staff are immensely qualified and well-trained and always treat patients with great care and efficiency. We are partnered with some leading and reputed hospitals so that our patients will always get the best treatment from us. Moreover, we provide 24X7 medical assistance to our patients.
25

+

Years of Experience

50

K+

Total Patients Served

200

+

Daily Registration

1000

+

Specialists
Need help ? Contact us right now
Testimonials
Some testimonials and comments that we received from our clients are,
Your browser does not support the video tag.

Dhudhwala Manishaben's Daughter

Isanpur, Ahmedabad

Your browser does not support the video tag.

Meet Shah

Dhangadhra, Surendranagar

Your browser does not support the video tag.

Piyush Panchal

Gheekanta, Ahmedabad

Your browser does not support the video tag.

Vora Harsh

Memnagar, Ahmedabad

Your browser does not support the video tag.

Parikh Vishesha

Ahmedabad
In these difficult times when so many of our best and dear ones are getting afflicted with COVID , with the rising number of cases, unavailability of hospital beds Livonta home care had been a blessing to many of our patients . Getting COVID care in their home . Their proper care ,home visits and hospital treatment as and when need be has helped many patient fight this epidemic and come out a winner .

Dr. Cecil kanuga (Patient's relative)
Patient name : Rupalben